What do we offer our clients?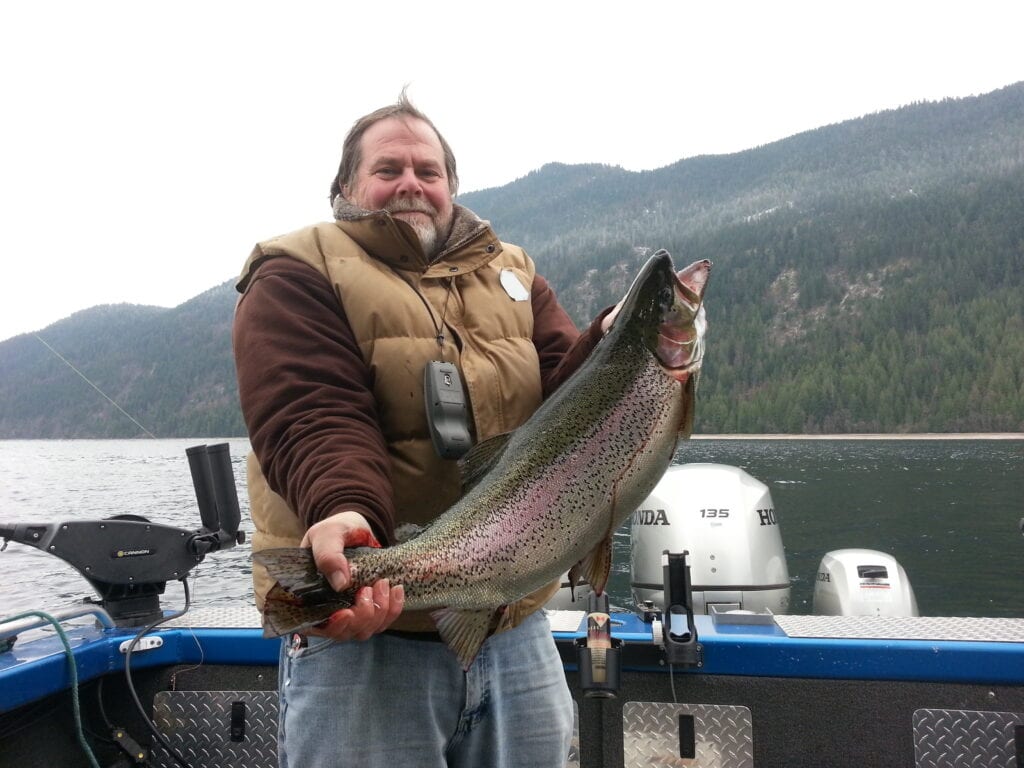 Pend Oreille Charters operates the largest and most diverse fleet on Pend Oreille Lake (5th deepest in the nation @ 1207ft. and 176 miles of shoreline), Clark Fork River, and Pend Oreille River. We can meet your fishing needs from trolling trophy trout on the big lake, casting for monster bass, to jigging lake trout. We have the specialized vessels and expert guides to make your next adventure a memorable one.
Pend Oreille Charters can help save you time from the first phone call through project completion. One call does it all! Pend Oreille Charters provides professional Fishing Charter Services that are individually tailored to meet your requirements.
Pend Oreille Charters operates out of the Hope Marina on the North shore of Lake Pend Oreille and just 19 miles from Sandpoint next to The Floating Restaurant, which features a great patio, full bar and upper scale food options. On the drive through Sandpoint to Hope, along with spectacular scenery following the shoreline of the lake, you may encounter a wondering Moose or Deer crossing the Hi-way, flocks of Canadian Geese taking off as well as Bald Eagles who nest in the area. What a great way to start your fishing excursion day….with excitement and anticipation of catching "The Big One!"
POC supplies all of the tackle and equipment! If you are not from Idaho, fishing licenses can be purchased ahead of time at Black Sheep, North 40, Walmart or any number of other local retailers. You may also purchase one online by clicking here. Please email or call the numbers listed below for more information or if you have any questions. During our busy summer season or Derby times, reservations are recommended.
We do not mix client bookings on our vessels in order to fill spaces. All bookings are private for each client group (up to 6 passengers maximum). We have found that this is the best way to provide each group with the personalized service they deserve and should expect. We look forward to serving you on your next great adventure, until then we wish you tight lines and best wishes.
Private Fishing Charters

Trophy Class Gerrard Rainbow Trout and other trout
Bass
Pike
And more…
Private Lake Tours

Visit staple landmarks
View castles and resorts from the lake
Learn more about the area
Enjoy the sun!